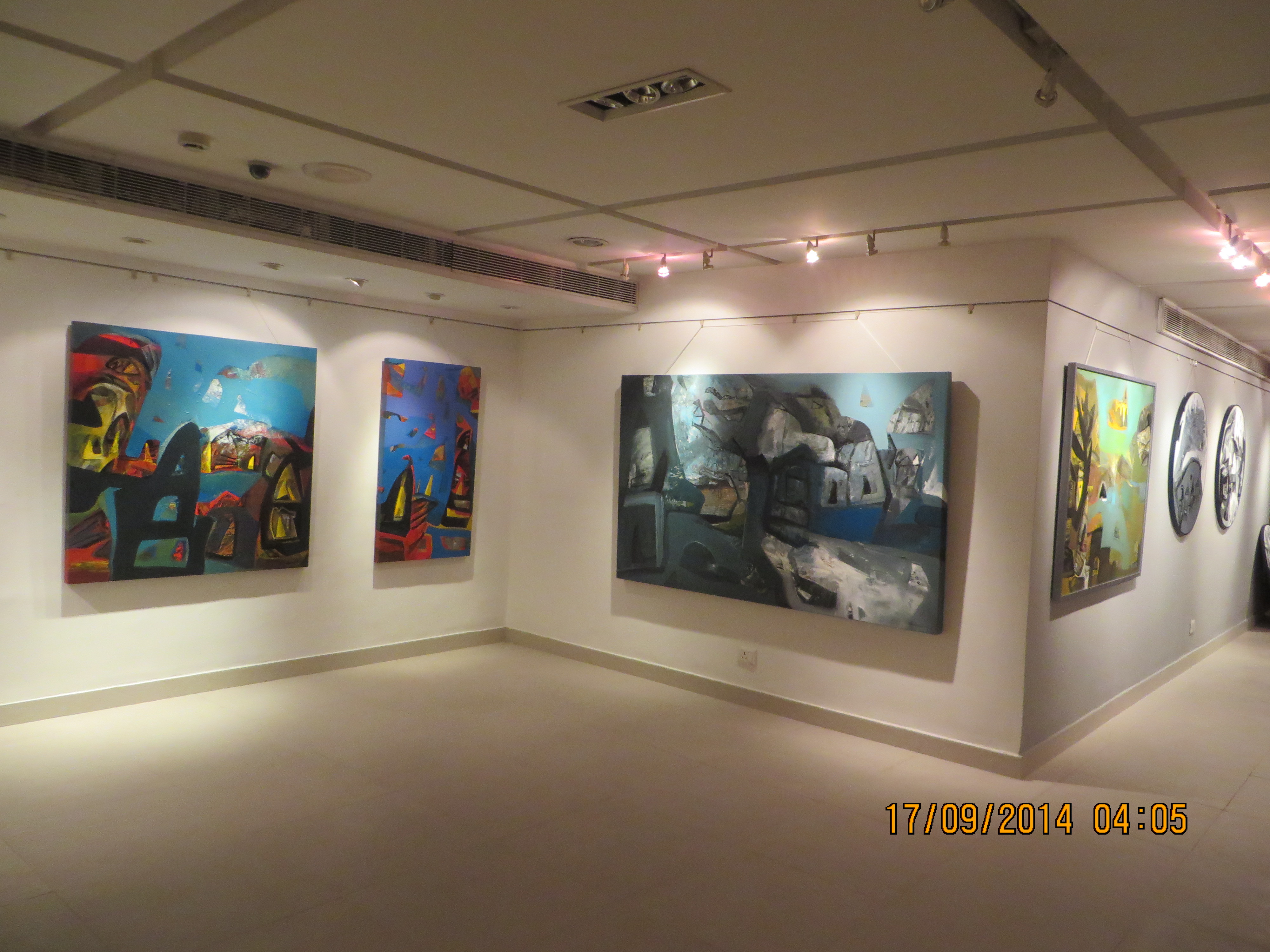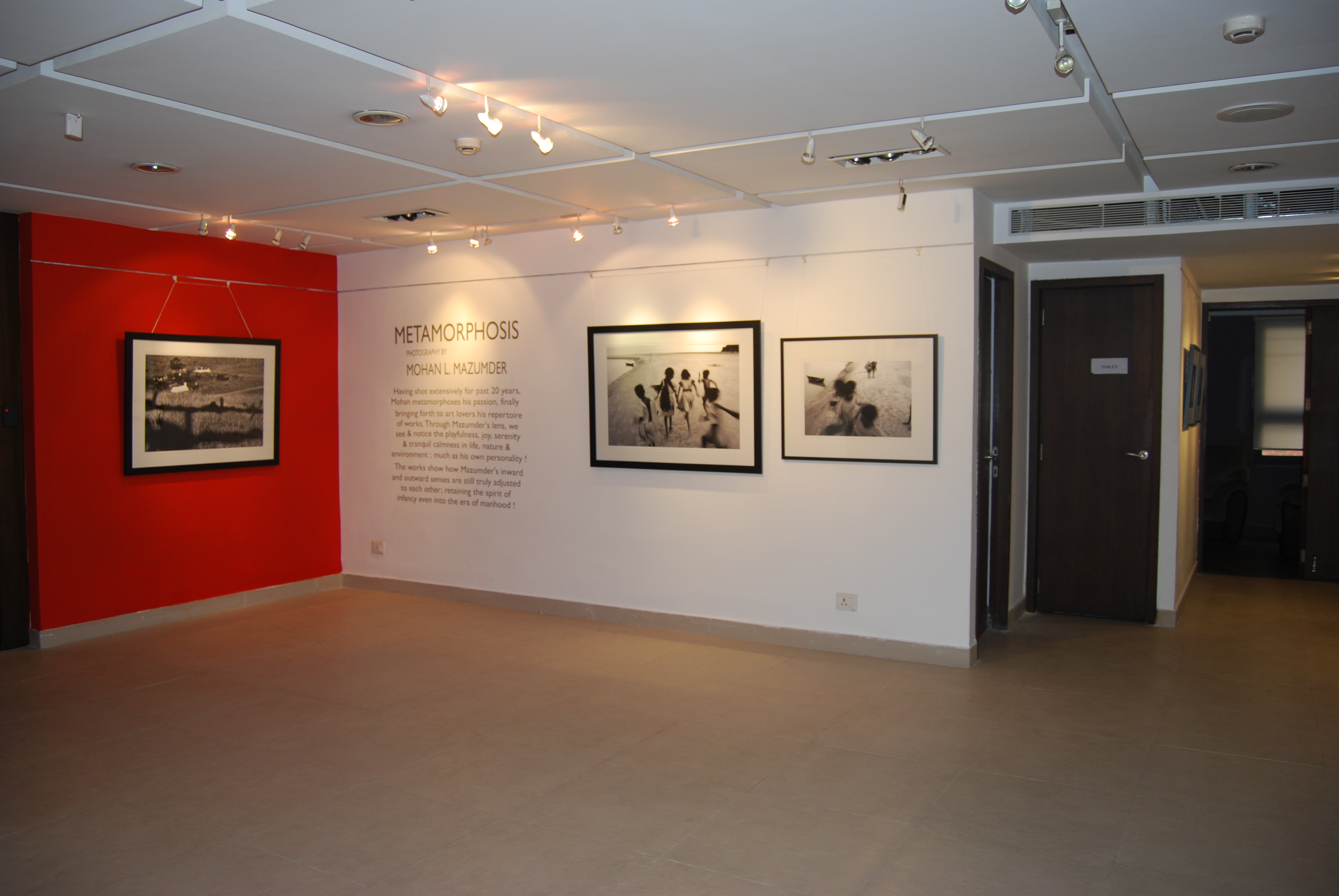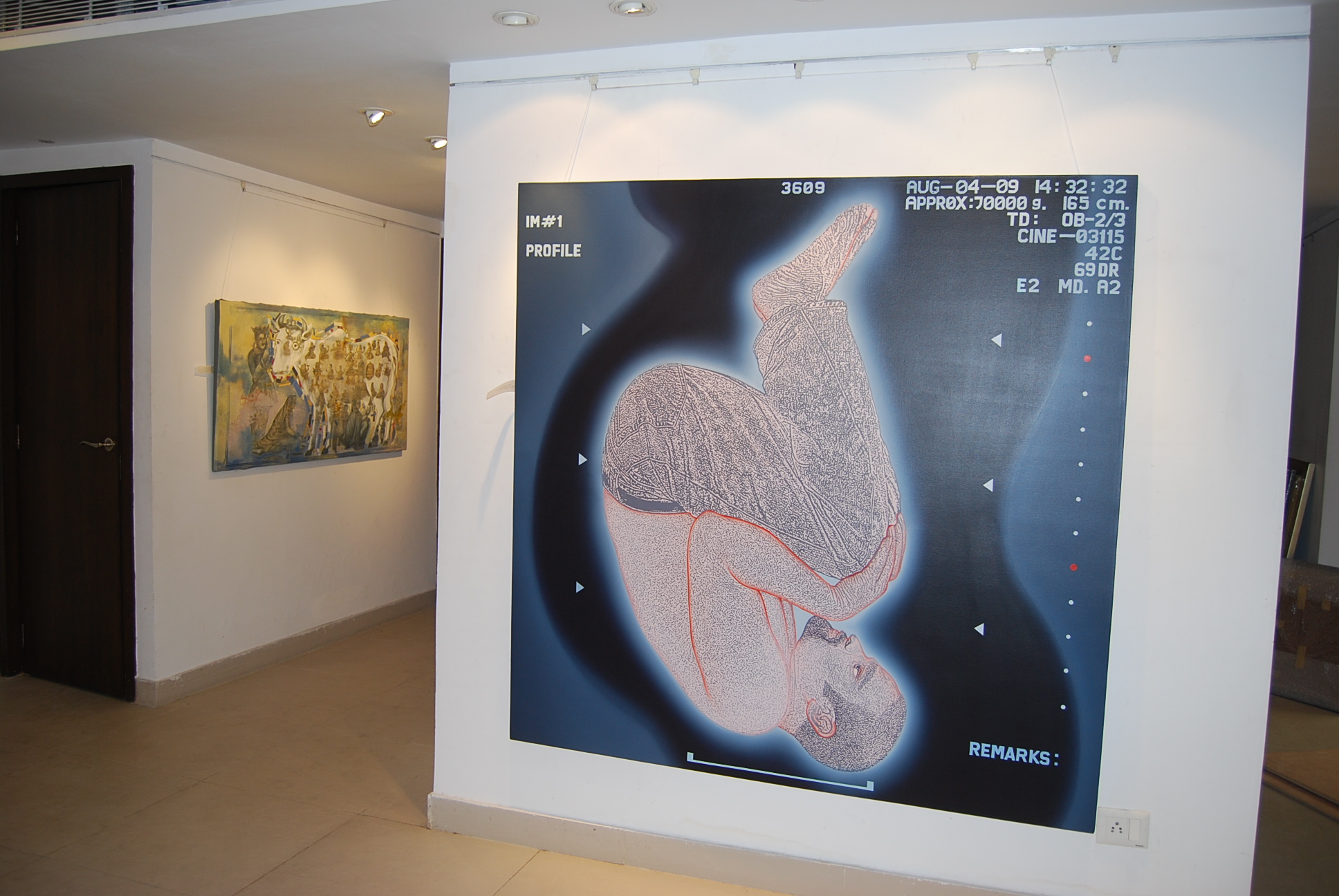 Gallery Kolkata founded in 2004 is a unique art address in the cultural capital of India.
Gallery Kolkata originally founded in 2004 was initiated to bridge the gap between art and its connoisseurs; an attempt to bring art works of eminent artists within the reach of the mass-es.The new space since 2007, brought the best of Modern & Contemporary Indian Art to the cognoscenti of Kolkata.
The gallery born out of her love and passion for arts is today an important destination in the city for art lovers and collectors. The gallery completed its 13 years in arts in May 2017.
We are located in the prestigious "Duckback House" with the twin infrastructural advantages of space – an enviable 5000 sq. ft.! – and easy accessibility. Complete with the state of the art facilities, the gallery has hosted landmark exhibitions, installation art and video shows as well as new media displays. Apart from art the gallery also ventured into art furniture , which was made from recycled wood and material .
Over the years the gallery exhibited many thoughtfully curated solo and group shows, curated by well known curators and scholars that were all documented and presented in aesthetically produced catalogues. 'Mother and Child'; 'Contemporary Art and creative Furniture'; 'Image of One's Self'; ' Kothao tomar Hariye Jabar Neyi Mana, Mone Mone' a solo show of Kartick Chandra Pyne ; and the latest one in 2015 curated by Mrinal Ghosh, and titled ' War or Peace remembering 100 years of World War II', are some of the more important ones amongst others.
We are proud to be working and worked with luminaries like Anjolie Ela Menon, Paritosh Sen, Akbar Padamsee, K.G. Subramanian, Prabhakar Kolte, Sunil Das, Jogen Chowdhury, Suhas Roy, Shyamal Dutta Ray, Ramananda Bandopadhyay, Thota Vaikuntam, K.Laxma Goud, Shuvaprasanna , K.S. Radhakrishnan, Prokash Karmakar, Bijon Choudhury and various mid career and emerging contemporaries.
Meghna Agarwala, the founder, is the recipient of the FICCI FLO Award for Business Excellence ( Kolkata Chapter ) 2010-11 and the Aprajita Awards (prestigious awards held by the famed Hindi daily Sunmarg ) in the category of Arts 2017.
Having studied curation and contemporary art from Sothbeys Institute of Art , New York , Meghna and her team further travels all over the world and keeps upto date with current art trends .